ROAD TRANSPORT
(GLOBAL CONNECTION)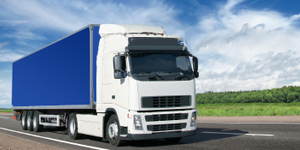 Shipping is a part of global logistics connecting every part of the world in terms of both Imports & Exports. Shipping is a common terminology where an assignment is executed as a combination of all modes of transport to/from INDIA. In any combination, ROAD transport forms the major part as all schedule depends on the correct & proper arrival of modes of transport in to Airports & Seaports.

ROAD TRANSPORT is a tough & competitive part in shipping industry where the entire operations involves means of transport, Labour Laws & scheduled timing which in turn will help the customer to plan for further movements in terms of imports & exports.
ROAD TRANSPORT
Analyze the dimensions of the consignments and arrive at a decision of transporting the same by ROAD. Shipments are analyzed as follows
SMALL TRUCK

meaning movements of consignment up to 1 ton

LIGHT TRUCK

meaning movements of consignment up to 3 tons

MEDIUM TRUCK

meaning movements of consignments up to 9 tons

HEAVY TRUCK

meaning movement of Trailers in from of 20 ft., 40 ft. & Long chassis trailers.

VERY HEAVY TRUCK

meaning movement of ODC cargo in SEMI LOW-BED, LOW BED, WELL BED and Hydraulic TRAILERS

ONE POLICY

of arranging a TRUCK for import or export is thoroughly based on its dimensions & local prevailing conditions, Rules, Laws & Guidelines throughout the globe.
As we are in

ON/OFFSHORE LOGISTICS

, we have associated sub vendors in place to carry Special Equipments throughout India. Whenever there is a need for transporting the consignments from one place to another in an overseas destination, we approach our global agent to arrange for transportation but ensure correct modes of transport & documentation as per the local laws which will ensure that customer's project is NOT hindered. Movement of consignments from one destination to another destination without DETENTION & DEMURRAGE CHARGES are always an added advantage and we score in those areas with our prestigious customers. As explained, END to END logistics always is an added advantage as total responsibility lies with us and our professionals takes the burden of customer's shoulders. We are committed to all our customers and our loyalty will take us to greater heights.

This helps the customer a substantial savings in terms of real money & time instead of dealing with various other sub-vendors.