SHIPPING
(GLOBAL CONNECTION)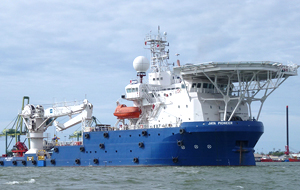 Shipping is a part of global logistics connecting every part of the world in terms of both Imports & Exports. Shipping is a common terminology where the assignment is executed as

SEA SHIPMENT, AIR SHIPMENT, OVER DIMENSION CARGO, BREAK BULK CARGO, AIR CHARTER OF ODD SIZED CONSIGNMENTS

etc.The body of ships belonging to one port, industry, or country, often referred to in aggregate tonnage and we have expertise in handling all sizes of consignments to/from INDIA.

Shipping is a broad term where the shipment may be by

SEA / AIR / LAND

and a combination of all. Professionalism lies in deciding the faster mode of transport by any the combination mode at a reasonable rate to achieve corporate objective. Sea shipment is an interesting phenomenon in shipping industry where the ability of a person & his organization can be established.
SEA SHIPMENTS
Analyze the dimensions of the consignments and arrive at a decision of transporting the same by SEA. Shipments are analyzed as follows
LCL meaning Less Container Load

FCL meaning Full container Load

ODC meaning Over Dimension Cargo

BB meaning Break Bulk
Liquid & hazardous materials are carried on Bulk tankers in volume & also in ISO/FLEXI tanks. All shipments by sea depends on the description & dimension of consignment throughout the globe.

As we are in ON/OFFSHORE LOGISTICS, we have global partners with Special Equipments, Offshore Support / Multi Support Vessels, Platform Support Vessels, all kinds of barges including accommodation barges etc which are chartered depending upon the project and their place of operation. As explained we undertake a package deal with the ultimate customer for Import/Export of vessel, conversion of vessel from Foreign to Domestic Run, arrange inspection by Naval authorities, Permission from respective Ministries in India for import/export of vessel, Crew Handling, Accommodation, Travel Logistics, Local Transportation, FRRO, SPL from Directorate General of Shipping, Essentiality Certificate from Director General of Hydrocarbons, Hiring of fishing boats for movement of medium size consignments, Ship Chandling, Removal of Garbage & Sludge oil & of course END to END logistics of their sub-assemblies & other special Equipments.

This helps the customer a substantial savings in terms of real money & time instead of dealing with various other sub-vendors.